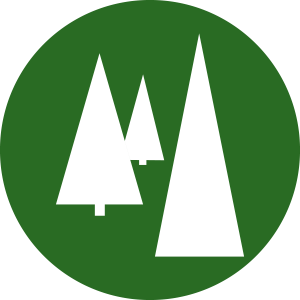 FISHING
Located on the shores of 3,300 acre Lake Namakagon, Lakewoods is surrounded by Chequamegon National Forest. The 10th largest natural lake in Wisconsin, Namakagon produces all manner of game fish; Walleye, Largemouth Bass, Crappie, Pluegill, Perch, Panfish, Northern, and Trophy Muskie all call its water home. As one of the renown Hayward Area Lakes, the surrounding area has numerous great fisheries, offering a variety of locales so your can be sure the fish will always be biting. The forest is also home to many streams and rivers offering fantastic trout fishing and even fly fishing for the mighty Muskellunge. For those interested in some big water fishing, Lake Superior is a mere 40 miles away and offers the finest lake trout and salmon fisheries in the Midwest.
MOUNTAIN BIKING
There are over three hundred miles of mapped and marked trails outside your door to greet the mountain bike enthusiast. The trail system stretches from Hayward to Iron River, putting Lakewoods at the hub of Wisconsin's best mountain biking destinations! We offer mountain bike rentals for your group at our full-service marina.

UTV / ATV
Enjoy the incredible scenery in Bayfield County, "Home of Wisconsin's National Treasures." Over 180 miles of ATV trails (PLUS hundreds of miles of Forest Roads) provide year 'round fun with frequent opportunities to stop at scenic vistas and great restaurants. Trails are maintained by dedicated volunteers from area clubs in cooperation with the County Forestry & Parks Dept. and the USDA Forest Service.

STAR GAZING
Enjoy the bright skies of Northern Wisconsin.