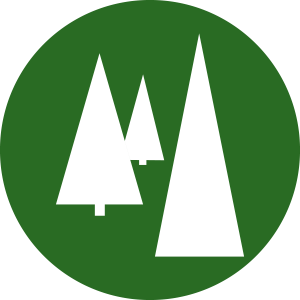 Lakewoods Resort features a variety of planned activities for your Wisconsin family vacation. Our Recreation Program runs throughout the week with activities for kids, adults and families. We have all your vacation favorites from our S'mores Party, to bingo and tie dying. There's something for everyone so all can enjoy the great summer fun. Some activities have a nominal cost that varies according to the activity but many have no charge. So get ready for some Northwoods fun!
More: Event Calendar
Water Activities

Rent Stand Up Paddleboards, Canoes, Kayaks, Hydrobikes, Pontoons and More from our full-service marina and explore beautiful Lake Namakagon. Lakewoods Resort offers a private sandy beach along the shoreline and indoor/outdoor pools.
Stand Up Paddleboarding is the fastest growing water sport in the world and on Lake Namakagon. Be prepared to get wet trying this exciting and healthy life sport.
More: Reserve Watercrafts
Fishing

Located on the shores of 3,300 acre Lake Namakagon, Lakewoods is surrounded by Chequamegon National Forest.  The 10th largest natural lake in Wisconsin, Namakagon produces all manner of game fish; Walleye, Largemouth Bass, Crappie, Pluegill, Perch, Panfish, Northern, and Trophy Muskie all call its water home.  As one of the renown Hayward Area Lakes, the surrounding area has numerous great fisheries, offering a variety of locales so your can be sure the fish will always be biting.  The forest is also home to many streams and rivers offering fantastic trout fishing and even fly fishing for the mighty Muskellunge.  For those interested in some big water fishing, Lake Superior is a mere 40 miles away and offers the finest lake trout and salmon fisheries in the Midwest.
More: WI DNR Fishing Regulations
Mountain biking

There are over three hundred miles of mapped and marked trails outside your door to greet the mountain bike enthusiast. The trail system stretches from Hayward to Iron River, putting Lakewoods at the hub of Wisconsin's best mountain biking destinations! We offer mountain bike rentals for your group at our full-service marina.
Golf

FORE! Lakewoods Resort is the proud home of Forest Ridges Golf Course, one the best courses in the Northwoods or the entire Midwest for that matter. Midwest Golfer Magazine says "Everyone in the Midwest should play this course at least once". It was also voted "Best Place to Play" by Golf Digest Magazine. Lesson are available for any skill level. A spot of advice – Reserve your tee times in advance…and bring your camera.
Every Monday is the Lakewoods Monday Night Scramble. It's a chance to play an awesome course, make some new friends, eat some food and win some prizes. – All for $25! Sign up at the front desk or clubhouse. Individuals, couples and foursomes are encouraged to come play! Starts at 5:00.
More: Forest Ridges Golf Course
Off-site Activities

The Cable Area has a wide variety of attraction and activities for you to pursue at your leisure. We've listed a few for you and there is a Recreation Folder at the Front Desk for additional activities in the area.
Horseback Riding at Spider Lake Ranch
Book a Ride: 715-462-3386
Enjoy a scenic horseback ride at the Spider Lake Ranch. Call for more details on pricing and to reserve your spot today.
Hayward KOA: Waterslide, kayaking and canoeing on the Namakagon River

Open 7 days a week: 10:00am – Sunset 
Reservations: (800) 562-7631
Tubing trips are approximately 1½ hours. Kayak/canoe trips are approximately 3½ hours. Please call ahead for reservations.
Cable Natural History Museum

Tuesday – Saturday 10:00am – 4:00pm
Call: 715-798-3890
A must for every visitor is the Cable Natural History Museum, with wildlife displays, including birds of prey, songbirds, mammals and insects. The museum has many special workshops and outdoor programs that offer natural history and science education for all ages.
Cable/Namakagon Historical Museum

Open 7 days a week: 10:00am – 2:00pm
The museum offers a wide variety of Cable history – a must see!
Wilderness Walk

Open 7 days a week: 10:00am – 4:30pm
Hayward's Family Fun Spot – 35 acres of Northwood's fun. Home to various types of animals including white tail deer, buffalo, and a Siberian tiger. Learn about the animals, tour the old west town, pan for gold, and visit the farmyard.