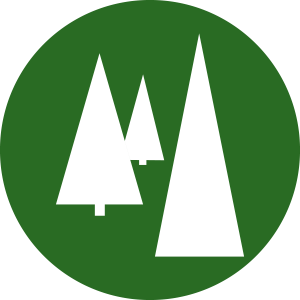 Dining at Lakewoods
Starting all the way back in 1907 with our family-style meals, Lakewoods Resort has always offered the finest food for an excellent price.
With its rustic Northwoods lodge decor, our Lakeside Restaurant is open daily for Breakfast, Lunch, and Dinner. We offer tremendous views of Lake Namakagon, a perfect compliment to our Northwoods menu offering steaks, seafood and regional cuisine. Our chefs have more than 100 years' combined experience and will make your meal an event to remember.
We also offer many daily and weekly specials, so you know your dining choices will always be fresh. Of course we would never take away your old favorites, like our BBQ baby back ribs or fantastic walleye.
Delicious Northwoods Dining
Each and Every Friday: We offer our traditional Wisconsin Fish Fry with both Icelandic cod and pollock. For those looking for the northwoods favorite fish, Walleye, we're still offering it on our regular menu as a half or full filet. Served either deep-fried or baked it's served with our fantastic house salad and house made breads.
Every Tuesday and Saturday: We server our renowned Prime Rib. Always fork-tender, our prime rib is hand-sliced for any sized appetite. From a prime rib sandwich to our giant Philip's Cut, our unbelievable prime rib will nock your taste buds out of the park!
Buck's Bar & Grill

Enjoy the atmosphere of our own Buck's Bar. It's a great place to enjoy your favorite beverage and has a complete menu sandwiches or our fill menu for casual dining. You can also catch your favorite sporting events or shows on our big screen or any of 4 other TV's. Live entertainment, karaoke and other fun events are on-deck in Buck's Bar as well.
Special Events

Lakewoods pulls out all the stops for special occassions. Choose from an impression variety of sumptuous buffets, sit-down dinners or theme cookouts.  We offer everything you could want for a gala event or a humble reunion.  Let our onsite group guides take care of all your needs with us including your most outrageous special requests.  We've probably done it before. Be sure to check out our events page for upcoming parties, dinners and buffets.
Lunch & Bar Menu
(menu item availability and prices may change without notice due to the everchanging supply chain)
Dine In Menu
(menu item availability and prices may change without notice due to the everchanging supply chain)
Breakfast Menu
(menu item availability and prices may change without notice due to the everchanging supply chain)
celebrate your Birthday and Anniversary with us
Lakewoods Celebration Club